ExtremeWireless Cloud - INSTALLATION AND CONFIGURATION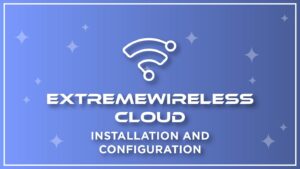 You will learn how to deploy and configure your wireless network using ExtremeCloud IQ. This knowledge is reinforced through hands-on experience with networking equipment in a lab environment, where you will perform real world tasks.
Associated Certifications

Course Duration

Delivery Method

Mandatory PreRequisite

ExtremeWireless Cloud - Installation and Configuration

• Classroom Instructor-led training

• Virtual Instructor-led training

The

Meet ExtremeCloud IQ

Welcome Series certification is a mandatory prerequisite and must be completed prior to attending the ExtremeWireless Cloud - Installation and Configuration class. You should already have a working knowledge of networking concepts and a basic understanding of Wi-Fi technologies. Prior experience of WLAN design and deployment is beneficial, but not mandatory. To learn the basics of networking, see Extreme Academy.
This course is for personnel who install, deploy, and configure wireless networks using ExtremeCloud™ IQ. Installation and Configuration is the mandatory first step on the progression path to the professional certification
Upon completion of this course, students will have gained the working knowledge to:
Create and manage a ExtremeCloud IQ account
Plan your network and add locations
Configure network policies and onboard devices
Create wireless networks and configure SSID authentication
Identify ExtremeCloud IQ Essentials applications
Introducing ExtremeCloud IQ
WLAN Concepts and Protocols
Introducing ExtremeCloud IQ
Account Administration
Device Discovery and Provisioning
Switch Provisioning
Network Policy
802.1X with External RADIUS
Extreme's Private Pre-Shared Key (PPSK)
Radio Profiles
Device Templates
Software Defined Radio (SDR)
Cloud Config Groups (CCG) & Classification Rules
Object Management
Deployment Optimization
Co Pilot
Extreme IoT Essentials
Extreme Air Defense
Extreme Guest Essentials
Extreme Location Essentials